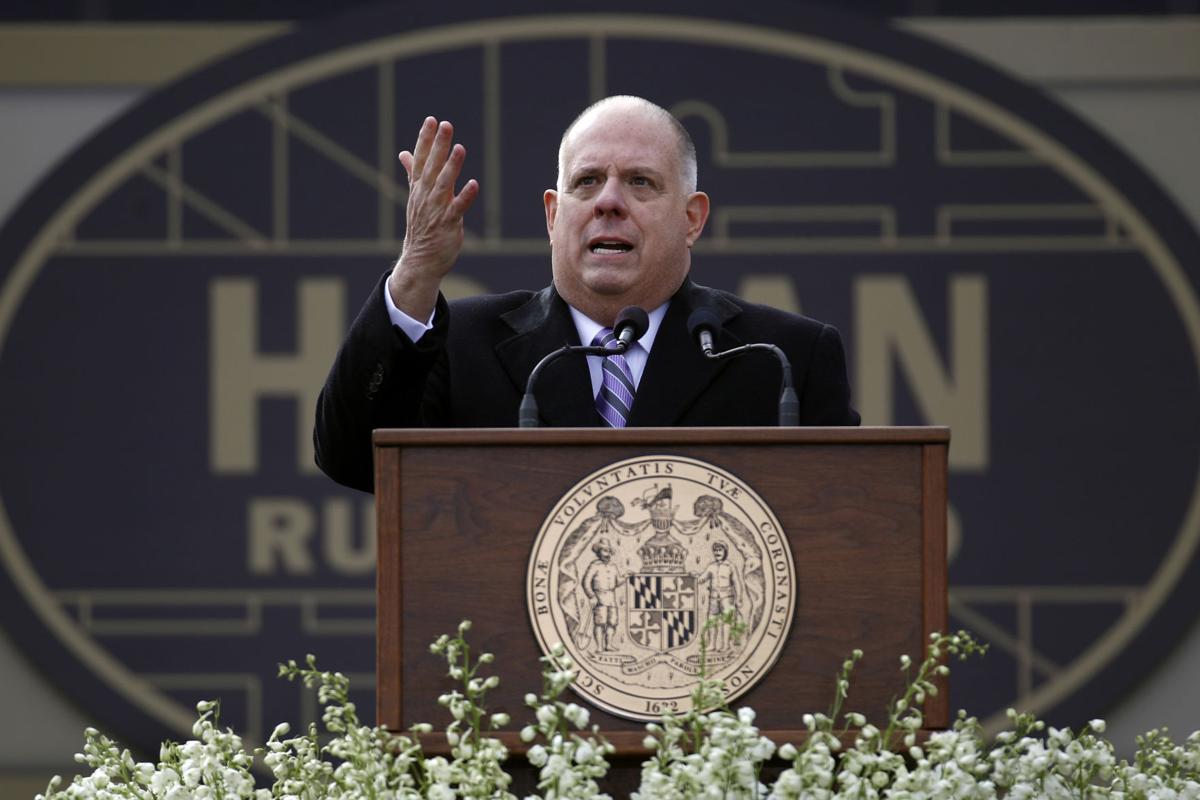 Maryland needs to win for Gov. Hogan to win higher office
If Gov. Larry Hogan decides to challenge Donald Trump for the presidency, he will lose before stepping into the ring.
A man who in the State of the State and at his second inauguration tried to out Roger Mr. Rogers with calls for bipartisanship has no chance outside the small neighborhood of Maryland. Anyone with an R beside their name is evil to those on the progressive left throughout the nation even if they never don a MAGA hat. And what in his record will speak to the national Republican base so loudly they would be willing to dump Mr. Trump for him?
"I lowered tolls!" isn't a rallying cry to stir the masses. Neither is "I stopped Democrat overreach!" And "I supported the most expensive public transportation project in the world" won't win him an invitation to break bread with wealthy Republican donors who want to shrink government.
If he does want to run – and importantly, win, here are some headlines he should aim to generate:
"U.S. Census shows Baltimore grew by 100,000 people last year"
"For the first time in over a decade, more people moving to Maryland than leaving"
"Performance gap in reading and math between wealthy and poor children in Maryland no longer exists"
"Maryland ranks first for private sector job growth in nation"
Being well-liked suggests many admirable character traits in Mr. Hogan. But Maryland needs someone with a vision to create a growing, thriving state for all its residents rather than one who likes to congratulate himself for his goodwill.
Mr. Hogan should use his second term to paint a picture of what Maryland could be – see headlines above – by lowering taxes for all, growing business and expanding school choice rather than already enormous school budgets. In presidential runs, no one gets a trophy for second place. He shouldn't run until Maryland has won – which is the only way he has a shot at the White House. Martin O'Malley could offer him some insight on that.