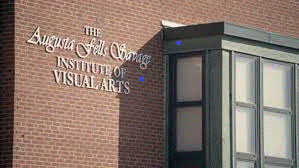 Augusta Fells may have received about $1.5 million to educate 100 students with questionable enrollment status (WBFF)
A Baltimore school kept students enrolled for funding. A state audit failed to catch it.
Originally published in FOX45 News
BALTIMORE (WBFF) — The fallout over the scandal at Augusta Fells Savage High School in west Baltimore has extended to the Maryland State Department of Education. The school was apparently keeping students on the rolls, even though some had not attended for years. But when the state conducted an enrollment audit at Augusta Fells two years ago, it didn't find anything wrong.

The results of an internal investigation sent shockwaves through Baltimore City Schools earlier this month. The findings confirmed serious allegations of grade changing and inflating enrollment at Augusta Fells Savage in west Baltimore. Those issues, first exposed by Project Baltimore six months ago, are now confirmed by City Schools' own investigator. The principal and assistant principal of Augusta Fells were removed, and the public's trust was shaken. And as Project Baltimore reported last week, the problem isn't isolated to one city school.

"I believe that it is happening at many schools," said Angel Lewis, a former Baltimore City Schools principal who is currently suing the district for wrongful termination.

Lewis told Project Baltimore she reported enrollment issues at her school, Claremont, back in 2016, after learning she had five deceased students on her roster. She says the findings at Augusta Fells should not have come as a surprise.

"This wasn't new to City Schools. This knowledge of what was going on at Claremont, as well as the other schools, it isn't firsthand knowledge to them," Lewis told Project Baltimore.

But even if City Schools was aware of at least two schools with enrollment issues, the state's safeguards to prevent this from happening apparently failed in the case of Augusta Fells.

Within the report, City Schools outlined how serious the problem was at Augusta Fells and how the school may have received about $1.5 million to educate 100 students with questionable enrollment status. That money may have to be paid back to taxpayers. But the report explains, in the fall of 2019, the Maryland State Department of Education, MSDE, audited City Schools enrollment and found "all AFS students whose files were reviewed met state funding requirements." That means, the very year that Augusta Fells enrollment was inflated by as many as 100 students, the state did an enrollment audit and didn't catch it.

"It's concerning that the watchers in this case, are not very good at watching," said Sean Kennedy of the Maryland Public Policy Institute.

Those 100 students at Augusta Fells, made up about 25 percent of the school's entire student body. Project Baltimore asked MSDE how an audit didn't flag it. They declined an interview but told us over the phone, the audits are not designed to catch fraud. If someone is purposefully trying to game the system on a large or small scale, the state explained, the state's audit would not catch it.

"If they can't do their jobs, then they shouldn't have their jobs," said Kennedy. "There is something amiss. There is something rotten in Annapolis when the state board can't even find what appears to be egregious fraud. This is not just a few digits here and there."

When Fox45 News first reported on enrollment issues at Augusta Fells in April, Kennedy called on the Inspector General of Education, Rick Henry, to launch a statewide investigation into enrollment issues. Henry said in a statement that he is aware of the issue and is looking into it.

"The fact that students are being ill-served already in Baltimore and that Baltimore City Schools are failing to educate those that actually exist, means that taxpayers are wasting even more money per student to get worse outcomes," said Kennedy.