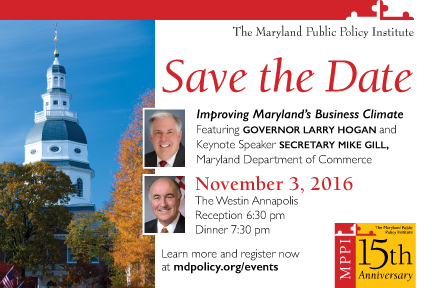 REGISTER NOW: Improving Maryland's Business Climate
Featuring Gov. Larry Hogan
Nov 3, 2016 06:30 PM - Nov 3, 2016 09:00 PM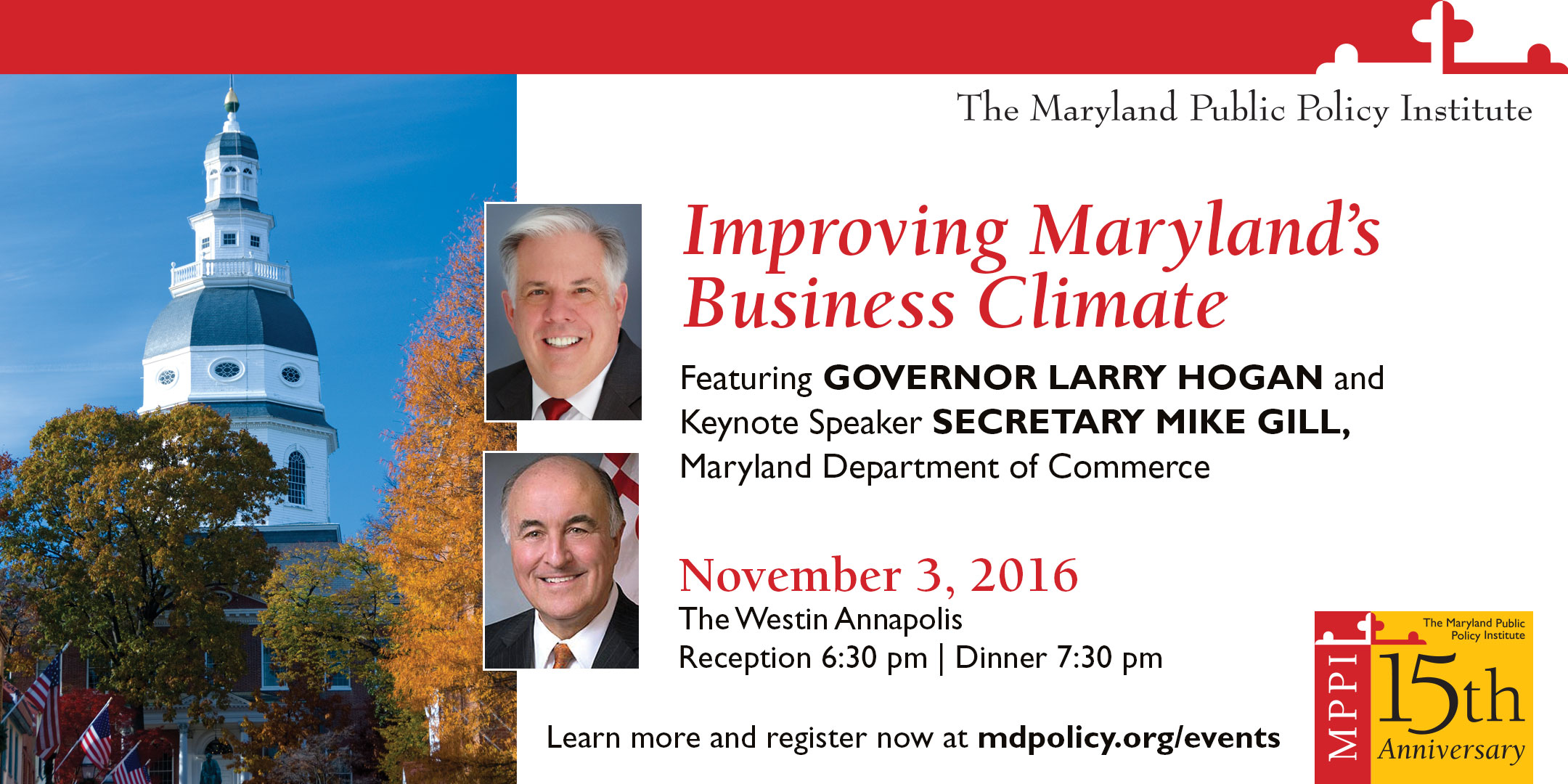 The Maryland Public Policy Institute invites you to the "Improving Maryland's Business Climate" reception and dinner featuring introductory remarks from Maryland Governor Larry Hogan and keynote address by Maryland Department of Commerce Secretary Mike Gill.
To celebrate its 15th anniversary, the Institute will bring together top policymakers, business leaders, and citizens to shine a light on improving the business climate and economic growth in Maryland.
Dinner Co-Chairmen
Hon. Steve Schuh
Anne Arundel County Executive
Christine A. Ross
President & CEO
Maryland Chamber of Commerce

The Westin Annapolis
November 3, 2016
General & VIP Reception 6:30 pm | Dinner 7:30 pm

*Limited seating available.