Appendix B
Response to Objections of Gaines and Patusky
On July 7, 2011, the Maryland Public Policy Institute and the Maryland Tax Education Foundation jointly released the report "State Center, Phase I: The $127 Million Taxpayer Handout," authored by Gabriel Michael and Jeff Hooke. As indicated by the title, the purpose of the report is to estimate the size of the public subsidy for the initial phase of redevelopment of the State Center office complex. As explained in the introduction:
[T]he purpose of this report is not to rehash the debate over whether the State Center project is a good or bad idea, or to take sides in the lawsuit. Rather, we aim to highlight and clarify a largely overlooked matter: the potential public cost of the project.
The day after the report's release, Michael A. Gaines Sr., assistant secretary of real estate in the Maryland Department of General Services, and Christopher Patusky, State Center project director in the Maryland Department of Transportation, issued a letter on behalf of their departments to Maryland Public Policy Institute president Christopher B. Summers, claiming the study "contains serious misstatements of facts about the Project" and requesting that the study be withdrawn.
The Gaines-Patusky letter lists several objections to the study. By and large, the issues they raise were addressed in the study itself, though the letter indicates no familiarity with those discussions.
This response specifies and addresses the objections of Gaines and Patusky.
To read or download the full response as a PDF, please login or become a subscriber.
Maryland Journal
Subscriber Login
Latest Journal
Vol. 2 | 2012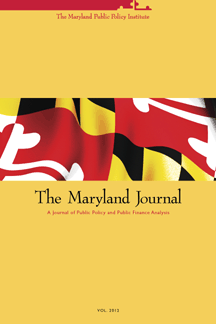 Subscribe Today