Making the Best of a Bad Situation
How Maryland Should Approach a Health Insurance Exchange
The nation's health care sector undertook a massive overhaul with the passage of the Patient Protection and Affordable Care Act (ACA) in early 2010. One of the areas ACA affected most was the sale of health insurance. The law imposes a variety of new regulations on the sale of insurance and also directs states to establish new marketplaces for consumer purchase of insurance. These new marketplaces, called health insurance exchanges, are supposed to be operational by 2014.
In some states, lawmakers have resisted establishing health insurance exchanges. These lawmakers opposed ACA's passage and refuse to comply with its mandates. In Maryland, however, legislation to establish a health insurance exchange garnered bipartisan support. The state is rapidly moving forward to set up an exchange and the exchange's board of directors has already been appointed.
Given ACA's restrictions on insurance sales, it is unlikely that even the best-designed health insurance exchange will reduce the cost of insurance. The framework set out by the federal legislation hampers the ability of an insurance exchange to operate in a consumer-friendly way, but the state can do some things to ensure that Maryland health insurance consumers see some benefits from an exchange.
As much as possible under ACA, the state should allow insurance companies maximum freedom to design and price insurance policies. Consumers and business owners should have few restrictions on the type of insurance they can purchase. If health insurance sold in the state is not burdened with state-level restrictions, Maryland consumers and business owners will benefit to a much greater extent than if the state designs an exchange hampered by heavy regulation.
To read or download the full response as a PDF, please login or become a subscriber.
Maryland Journal
Subscriber Login
Latest Journal
Vol. 2 | 2012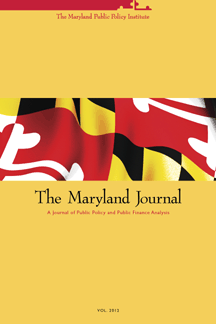 Subscribe Today