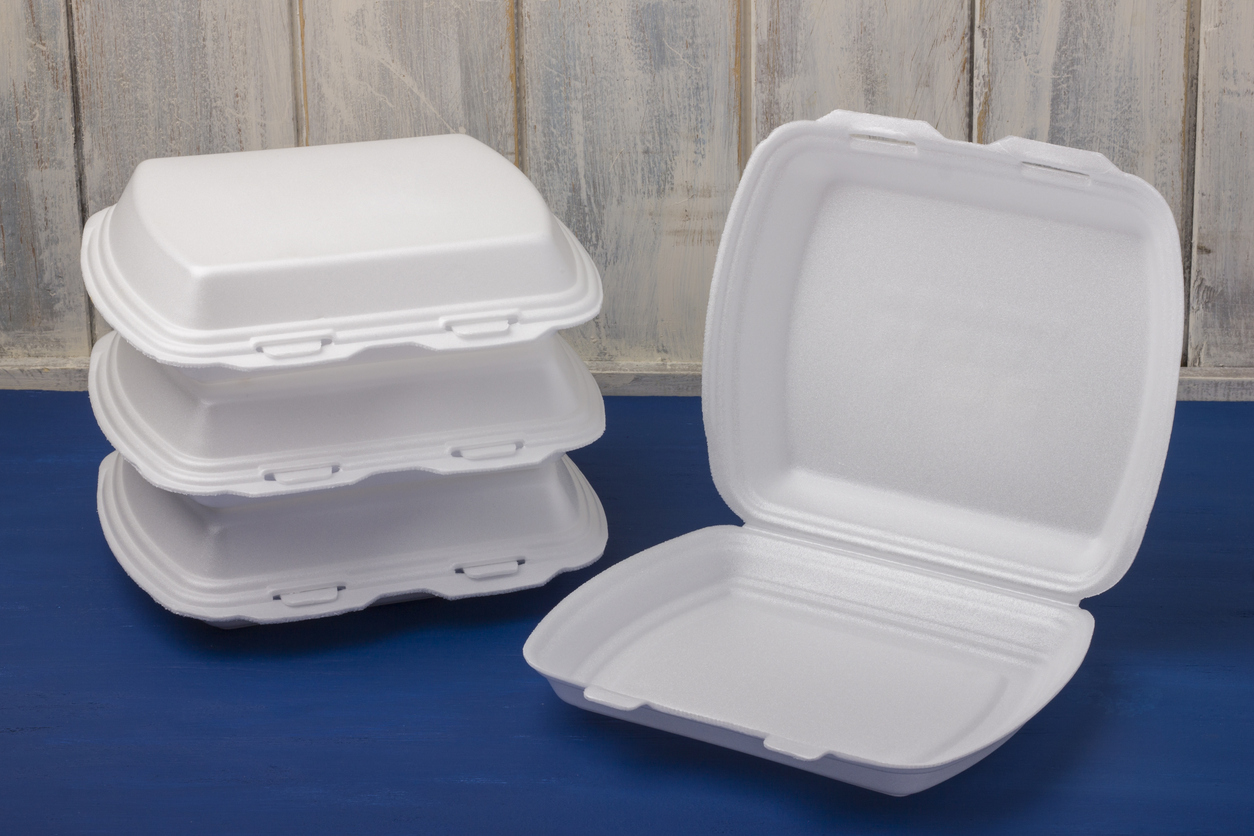 First Styrofoam, Now Plastic Bags: War on Plastic Resumes
In April, Maryland legislators passed a bill that would make Maryland the first state in the U.S. to ban Styrofoam products. The law is scheduled to take effect July 2020.
Maryland's war on plastic, however, is far from over. The battle has now moved on to Baltimore City. Last week, Councilman Bill Henry introduced Council Bill 19-0401, also known as the Comprehensive Bag Reduction Bill. It seeks to ban stores from distributing plastic bags and also mandates a 5-cent fee on paper or other types of bags.
Over the past decade, there has been an ongoing debate among the city's lawmakers about the costs and benefits of banning plastic bags. In fact, this is the ninth year that the Baltimore City Council is considering the ban. In 2014, the council voted in favor of the ban, but Mayor Stephanie Rawlings-Blake vetoed the legislation.
A plastic bag ban will significantly burden small grocery stores or retailers operating on thin profit margins because the alternatives, such as paper bags, are more expensive. As Cailey Tolle, president of the Maryland Retailers Association, points out, it is important for an economically struggling city like Baltimore to be able to attract grocery stores and other retail stores, but imposing a costly measure can chase businesses away.
Baltimore City already struggles with high rates of unemployment and poverty, and an unfavorable business climate. The city simply cannot afford to drive more jobs and businesses away. So what can the city do instead to address the environmental concerns related to plastic bags?
Instead of imposing $1,000 fines or sending people to jail for six months for distributing plastic bags, the city can begin by working with retailers to educate consumers about the potential dangers of overusing plastic bags.
When enough city consumers agree that plastic bags are harmful for the environment, they will either begin recycling the plastic bags more often, or start demanding alternative types of bags. Grocery stores would find it in their best interest to meet consumer demands by voluntarily switching paper bags, in order to be socially responsible.
There are various advantages that this market-led approach would have over an outright ban.
First, it would encourage businesses to change their practices regarding plastic bags at a timing that is most strategic and cost-efficient. Over the years, many reputable companies have voluntarily eliminated the use of plastic bags. Whole Foods and IKEA eliminated use of plastic bags as early as 2007 and 2008, respectively. Kroger, the largest grocery chain in the country, recently committed to phasing out plastic bags by 2025.
While not every small grocery store in Baltimore City can afford to eliminate plastic bags right away, they would have the option of following their socially responsible leaders at a timing that they determine is most appropriate.
Second, the market-led approach would not penalize business owners who do not agree that plastic bags should be eliminated. After all, there is no consensus that eliminating plastic bags will necessarily save the environment. According to a University of Oregon professor, paper bags take up more room than plastic in landfills and plastic bags actually produce less stress on the environment than paper or cotton bags. A study of California's plastic bags ban also found that sales of plastic trash bags rose after the ban, offsetting the effect of reduction in plastic bags.
According to the Department of Public Works, an overwhelming 96 percent of Baltimore City residents agree with policies that lead to waste reduction, recycling, and reuse. Therefore, city legislators should empower their residents with the freedom to decide whether or when they want to eliminate plastic bags. There are fairer and more effective ways to protect the environment than sending people to jail for distributing plastic bags.