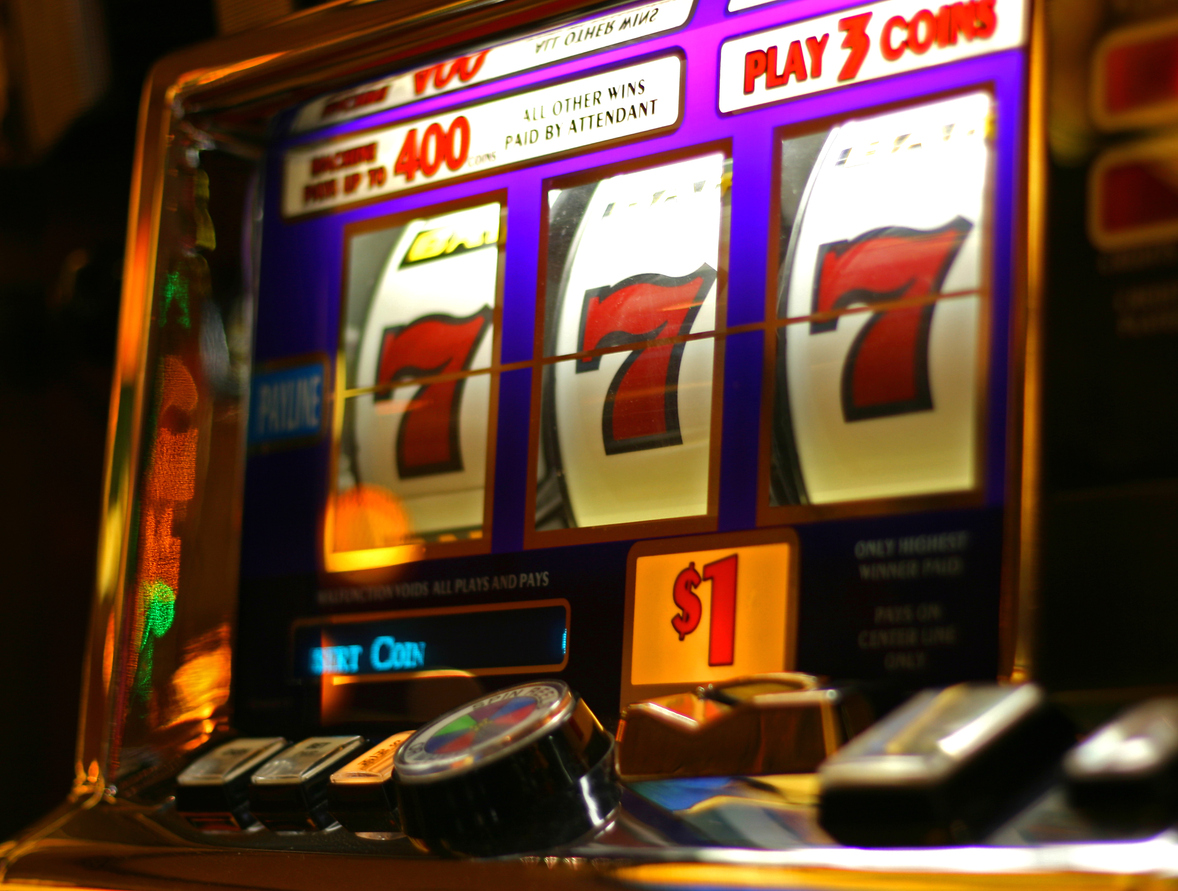 Slots for tots
Roads. Safe drinking water. Public transportation. State worker pensions and benefits. Medicaid. These are just some of the things that would be hurt by a proposed state constitutional amendment to dedicate ALL of Maryland's casino revenue to public education ON TOP OF already mandated spending in the state budget, which is about $6.5 billion. In many cases, earmarked government spending is fungible, but it wouldn't be in this case. People who depend on these public services, as well as state taxpayers, should be angered by this proposal.
This is not about the children. It never has been, even back when casinos were first proposed as a means to fund state public schools and the recession made that impossible. It's about consolidating power for the teachers' lobby at the expense of every other state budget priority. This move would direct about $500 million extra per year toward public education.
First, the Maryland State Education Association, which is pushing this amendment, is like a short-circuited wind-up doll that yells, "More money!" as the answer to every question. For the record, there is no money shortage, despite some politicians' claims to the contrary. Under Governor Hogan, public education funding has gone up 7 percent. I repeat, there have NEVER been any cuts to public education under Hogan. None. Zero. Zilch.
And, Maryland spends some of the most per pupil in the country, in large part because of nation-leading administrative costs, with little to show for it.
As I wrote in The Baltimore Sun last year, "leveling the financial playing field as a state didn't resolve the glaring inequality of academic achievement between rich and poor and minority and white students under Thornton, and the only thing higher mandated spending will do is further restrict the state budget. The Hogan administration estimates that 83 percent of the operating budget is out of its control. By fiscal 2021, the state will have to spend $3 billion more per year because of statutory requirements — regardless of need or its ability to pay."
Think about that. Taxpayers are already required to pay set formulas for state public schools regardless of performance, population decline and readiness for college. (It's staggering how many students graduating from public high schools in the state – even in wealthy counties -- need to take remedial classes at two- and four-year institutions.) If the amendment passes they will be forced to fund state public schools at an even higher level, always at the expense of other state priorities. Does that make any sense?
Shouldn't the governor and legislators have the flexibility to decide how best to spend state revenue? With the state facing massive pension and health care deficits for public employees, it makes zero sense to restrict available funds, especially when the money is driven by a formula rather than a need. Besides, Annapolis's passing legislation requiring extra spending in flush times is the reason legislators and Gov. Martin O'Malley piled on taxes during his tenure. If this amendment passes, get ready for those high state and local piggyback taxes that you can no longer deduct per the new federal tax law to get worse, along with other taxes.
Last but not least, there is no guarantee that the "lockbox" written into the amendment to only fund education will remain locked. Remember the $1.1 billion taken from the Transportation Trust Fund to balance the general budget under O'Malley? And what happens if casino revenue declines? Where will the money come from?
Legislators – and voters—who will have to pass this to become law, should vote NO. It does not guarantee anything except higher taxes in a state already losing thousands of people per year to lower-tax states.