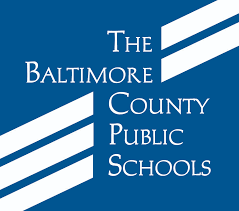 Baltimore County parents say school officials are using the pandemic to avoid transparency
Originally published in FOX45 News
BALTIMORE (WBFF) - A group of Baltimore County parents is demanding transparency from school leaders. But they say school officials are hiding behind the pandemic to avoid facing concerns directly.

The matter surfaced outside Baltimore County Public Schools Headquarters in Towson at Tuesday night's school board meeting. The public was not allowed inside the building because of Covid-19 concerns.

But members of the Baltimore County Parent and Student Coalition believe, with all Covid restrictions virtually lifted across the state and county, the board is choosing the pandemic over transparency.

Members said with no one allowed inside, board business is virtually kept in the dark.

"It's another signal that they don't want to hear from us and we don't know why. It's our kids, it's our schools. We want them to be thriving and successful because it affects our kids directly," said Amy Adams, BCPSC's president.

This is not the first time Baltimore County public schools has been accused of a lack of transparency. From the investigation of a cyber-attack to an audit investigation.

Last year, FOX45's Project Baltimore exposed how county schools shredded massive amounts of materials during a 2018 financial audit.

The investigation was triggered by a whistleblower, a school employee, who claims she was asked to cover up the shredding of those documents.

Christopher Summers, President and CEO of the Maryland Public Policy Institute says, "transparency is more essential now, than it has been in a long time... The school board should really recognize that it's their responsibility to be open. and that they should welcome input from the public which is taxpaying customers."

The issue of the pandemic and lack of transparency doesn't stop at the county line.

Some observers say, it seems Baltimore's city hall is also hiding behind the pandemic to limit transparency.

"They need to let us in and participate," said Kim Trueheart. She's a community leader and frequent fixture at city hall who's now shut out because City Hall remains closed to the public, despite the ease of Covid restrictions.

City operations are allowed to operate without in-person scrutiny by the public.

"The citizens have a right to be involved in the running of our government. and the way we do that is as participatory. We attend meetings, we attend hearings," said Trueheart.

"For them to continue to keep the public away, it just questions, are they really committed to transparency? And I think the answer is equivocally, no," said Summers.

FOX45 reached out to Baltimore County Public Schools' communications department for comment about this story. They referred us to the Baltimore County School Board office, which had not responded late Tuesday night.