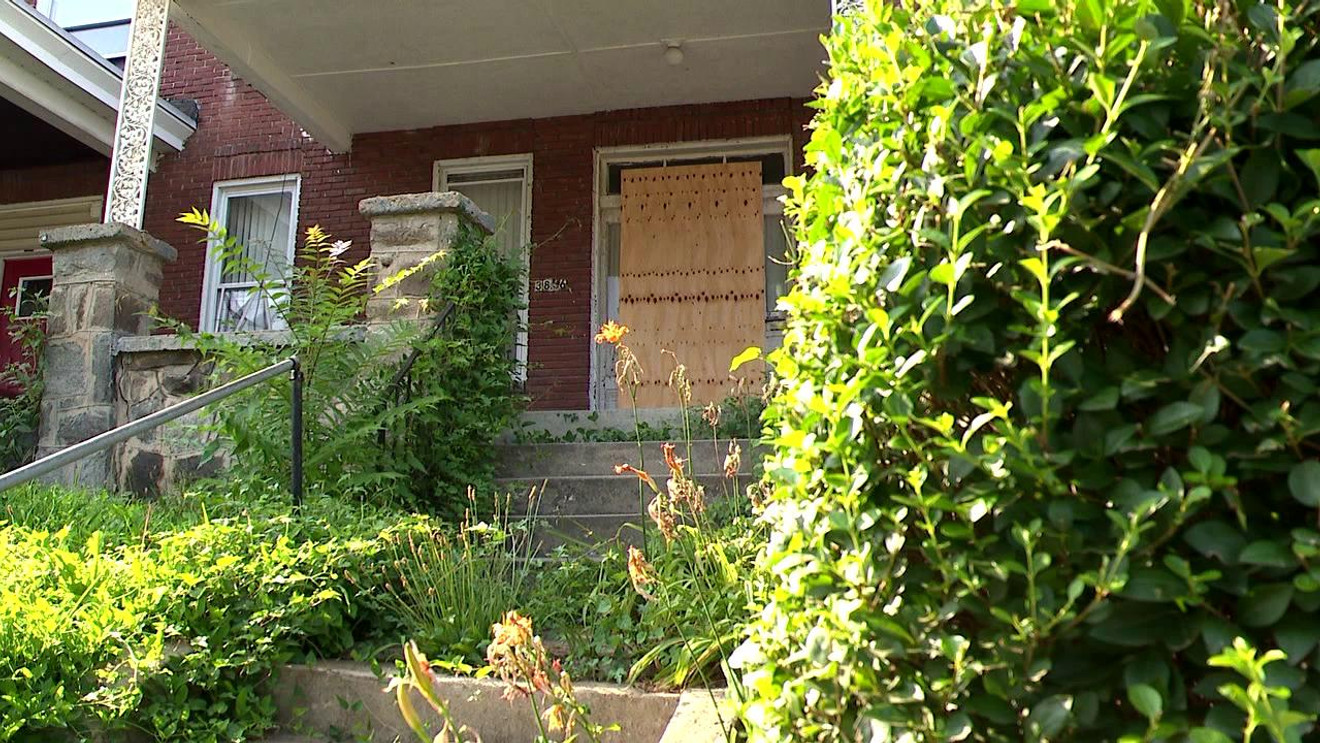 Expert panel weighs in on the reality of the $1 home program
Originally published on FOX45 News
BALTIMORE (WBFF) — City Council President Nick Mosby has pushed for an expanded affordable housing program. FOX45 News questioned an expert panel on the reality of the plan on Tuesday.

Mosby's pitch for the program would target areas in Baltimore that have historically been plagued by discrimination, specifically when it comes to securing mortgages and other forms of home financing.

Another long-standing headache in the city, for both city leaders and residents, has been the existence of vacant homes. According to Open Baltimore, there are over 14,000 vacant homes throughout the city.

Of the almost 15,000 vacant homes, only an estimated 1,200 are city owned amounting to about 8% of the total.

"In addition to the 15,000 vacants, there are over 11,500 residential only properties on the tax sale list and about $3 billion worth of real property in the city's hands already," visiting fellow at the Maryland Public Policy Institute, Sean Kennedy said. "This is striking, half of them owe less than $1,000 in tax liens. These people, if they knew how much they owe and they were given a payment plan or were given the opportunity, they could keep their homes."

Three expert panelists weighed in on the reality of the program tonight and whether they believe it's a good idea.

"Let's start at the beginning here, about whether everyone should own a home. We saw the housing bubble in 2008 and 2009 and when you put people in a home, it comes with a lot of fiscal responsibility for that person. So I think, maybe not everyone should own a home and this is a great risk to taxpayers," president of the taxpayer's protection alliance, David Williams said.
Another panelist said while increasing homeownership throughout the city would be a great boom for Baltimore, the program is not necessarily the best option.

"In this case, we're firing a lot of money at a problem, which is homeownership and vacant housing in Baltimore without necessarily thinking through what the solution looks like. It's pretty evident that homeownership is positive if more people could afford, maintain and sustain their homeownership. It roots people in the community, it creates tax payers, it creates a stakeholders society, those are all things Baltimore desperately needs," Kennedy said.

Under the dollar home program, not all vacant homes would qualify for the program and not all city leaders agree it is the right solution to the problem.

Antagonists of the program question what the city will do to get a handle on the remainder of the vacant properties not owned by the city.

"We don't always have to legislate, or create a new law to deal with something. The Housing Enforcement Division has the ability to cite owners that have not kept up with their properties. The State's Attorney's office has prosecutors both within housing and within its own office. So if you have drug dealers in the neighborhood that are using vacants, you can use the nuisance abatement statute, that we created exactly for this reason," Local attorney and former Baltimore City prosecutor, Jeremy Eldridge, said.

The concept of the dollar home program, however, is not new for the city.

In the 1970s, under the leadership of mayor William Donald Schaffer, a plan promised homes for $1 to owners who promised to rehabilitate and occupy them for a specified amount of time.

"The idea in the 90s was that we're going to go neighborhood by neighborhood. We're going to take one neighborhood and we're going to build around it so that as we take these homes, we know that the neighborhood around it is going to succeed," Eldridge, said.

As recently as 2017, an effort to bring the program back to life failed.

In March, a vote to push the project ended in a 7 to 7 deadlock from the committee and failed to proceed any further.

Unlike the previous mayoral program attempt, Mosby's plan specifically targets long-time Baltimoreans who have been renting, rather than owning, their homes. He is also targeting specific areas that he believes have been left out by redlining.

"Obviously, what they're trying to do is appeal to a certain part of the city and trying to get first-time homeowners into these houses. But, expand the program and people that understand that this is a bigger issue rather than just paying a dollar for a house. There needs to be a lot more education about finances in this city. This is not easy just to sell a house for a dollar and you can walk in, put your bed down and you're good to go," Williams said.
City councilmembers and city departments are concerned with determinations on who will qualify for the program and how the city will pay for it.

In the past, the Council president has said the funding for the program would come from the American Rescue Plan. Questions remain how exactly Mosby would secure that funding though, as Mayor Scott is the only one who has the authority to dispense those funds.

A spokesperson for the Mayor's Office released a statement saying Mosby's plan, "does not match the mayor's vision for meaningful policy." Adding, "This legislation appears more harmful than helpful."

Grants for the program would be capped at $50,000 for qualifying participants to renovate the homes that meet the requirements of the program, but Mosby has yet to officially set a concrete price tag for the plan.
"We have to look at what's happened in other cities. In other cities, they've had very low participation rates in this program. Is it just giving out $50,000 to someone to fix up their home and is it going to be any follow up to see if they actually did this? When you look at the cost of rehabilitating a property, it's a lot more than $50,000 so you're really going to put people at a fiscal disadvantage," Williams said.

Mosby's attempt to reenergize the idea of the program now has received support from a national housing group and activist, Bruce Marks, fueling his persistence of moving the program to the next stage.