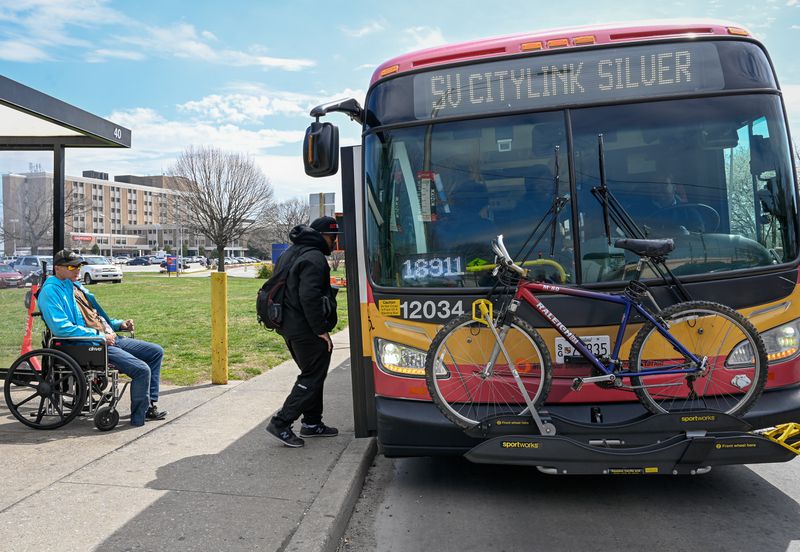 Gov. Hogan is right to invest in highways
Originally published in the Baltimore Sun
Expand congested highways or upgrade rundown subways? That question has been at the core of Maryland's transportation funding debates for decades.

Then came the COVID-19 pandemic and America's shift to teleworking, which caused Maryland's mass transit ridership to plummet. Meanwhile, the number of drivers also fell, but Maryland's interstate highways remained essential during the pandemic.
Since 2017, Gov. Larry Hogan has pushed to widen I-270 and I-495 in Maryland, the state's most congested highways, by way of a public-private partnership.
"As we plan for Maryland recovery, these critical infrastructure projects are key to rebuilding our economy and keeping the supply chain moving," Erin Henson, a spokeswoman for the Maryland Department of Transportation, recently told The Washington Post.
Image: At a bus stop outside of Medstar Harbor Hospital in March, a few people waited to take the bus to various destinations. (Ulysses Muñoz/The Baltimore Sun)