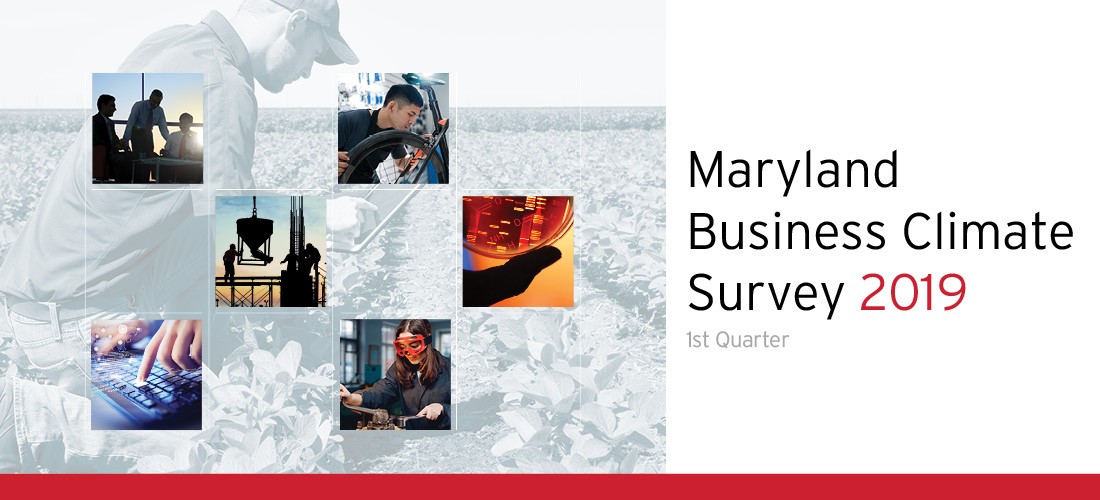 Maryland companies less optimistic about this year's business climate
Originally published in the Baltimore Business Journal
Most Maryland businesses remain optimistic — but not as much as last year — that the markets they serve will grow in the coming year, even while sales, revenue and employment at companies in the state were down in the first quarter.
The data comes from the Maryland Business Climate Survey's latest report, which surveyed more than 250 senior executives at Maryland firms about their company's performance in the first three months of the year. The survey is carried out quarterly by the University of Baltimore's Jacob France Institute and the Maryland Public Policy Institute. It first began in 1995 but was relaunched in 2018 after several years without a survey.
According to the survey, optimism about the future of local companies is down:
While 56 percent of businesses in the state expect their markets to grow in the coming year, the figure marks a 22 percent decrease from the fourth quarter of 2018.
The number of firms that expect to hire new employees in 2019 also decreased 15 percent from the fourth quarter to just 45 percent of respondents in the first quarter.
Fewer companies, 43 percent, reported sales increases in first quarter 2019 compared to the last quarter of 2018 when 57 percent reported a sales jump.
Despite the state-wide drop in optimism about Maryland's markets, confidence among companies in Baltimore in particular appears to be up. More than half, or 52 percent, of Baltimore firms reported having a positive view of the state's business climate, while 15 percent reported having a negative view. It marks the first time the majority of those companies reported a positive outlook.
Christopher Summers, CEO of the Maryland Public Policy Institute, said he was pleased to see a "glimmer of momentum" in the city.
"Despite Baltimore's current governance challenges, lowering the city's property tax and regulatory burden would provide yet more confidence for job creators to invest in the city," Summers said.
A high number of respondents, 59 percent, again reported in the first quarter that taxes had some negative impact on business operations, down from 63 percent a year prior. When asked which tax categories were the most burdensome, 50 percent of firms responded "taxes in general." Other options included income taxes (18 percent), payroll taxes (16 percent), property taxes (10 percent) and sales or use taxes (6 percent).
The first quarter survey results also showed that worker shortages, a problem firms in the state dealt with throughout 2018, appear to be less severe. Last year, more than half of the companies surveyed consistently said that finding skilled workers was a challenge compared to 39 percent in the first quarter. The survey attributes this changes to slower hiring activity.
Most of the companies experiencing worker shortages said they were lacking employees for both long- and short-term positions. They were largely in the manufacturing industry, however some companies said they struggled to find unskilled workers and laborers, as well as engineers and scientists.