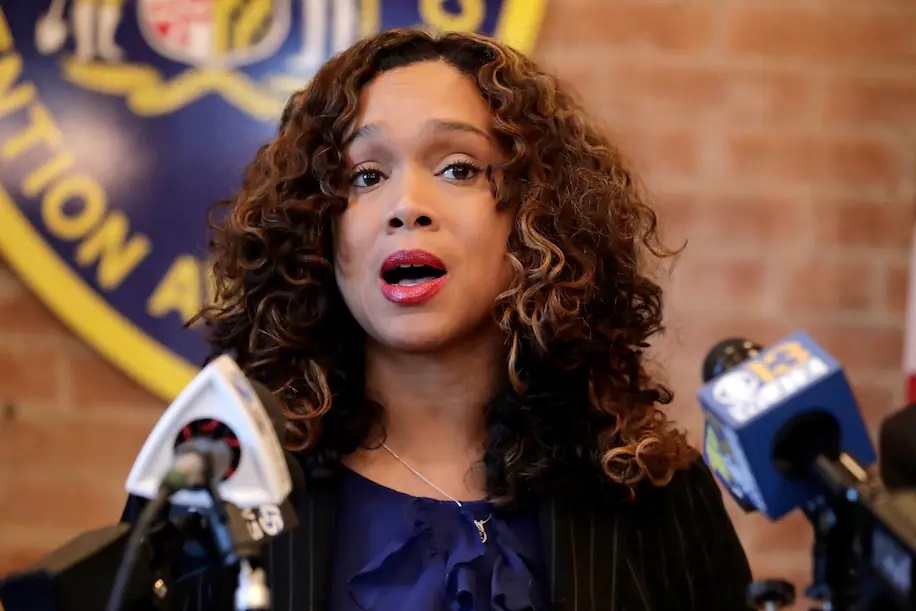 Mosby touts Hopkins report supporting her prosecution policies, but experts are skeptical
Originally published in FOX45 News
BALTIMORE (WBFF) — Baltimore City State's Attorney Marilyn Mosby defended her office and the prosecution policies in place Tuesday.

Her policy includes not prosecuting what she considers minor crimes, like drug possession, prostitution, and trespassing.

"Johns Hopkins has already put out a report and said there's a less than 1% recidivism rate," she said.

The study examined the cases of 741 people whose prostitution or drug possession charges were dismissed, finding that less than 1% of those defendants went on to commit more serious crimes.

It also said further evidence was needed.

"The individuals that are committing another offense are not the individuals that are the trigger-pullers," she said.

That claim isn't always true in a city grappling with violent repeat offenders.

In June, police arrested Kevin Dudley for the murder of 18-year-old Kozee Spriggs.

Dudley's rap sheet dates back to 1999, with charges including possession of drugs.

Garrick Powell, the man charged in the high-profile killing of Safe Streets leader Dante Barksdale, was also a repeat offender.

Court records show five years ago he was charged with a misdemeanor for possession of drugs before he went on to allegedly murder.

"Statistically, if you look at who ends up being a repeat violent offender there is a pattern and characteristic," Kurt Nachtman said.

Nachtman, a former Baltimore City prosecutor who is now a defense attorney, says repeat offenders often start young and with smaller crimes.

"A lot of times police are able to engage with these folks through the use of these lower-level offenses," he said.

Nachtman says that engagement isn't happening under Mosby's watch.

"You've got to engage the person in the system in order to effectuate some kind of change," he said.

The Hopkins study looked at if the 741 people went on over the next 14 months to be arrested for robbery, assault, murder or weapons charges.

They didn't examine if they again committed other low-level offenses.

Sean Kennedy with the Maryland Public Policy Institute pointed out that although the alleged crimes may not have escalated over 14 months, they could have over a longer period of time.

"She's decriminalized small players who could grow into larger players, or people who are larger players who would have smaller minor crimes tacked against them that could be used as leverage on bigger charges or to get them to testify against others," he said.

Gov. Larry Hogan threatened to withhold funding to Mosby's office until she provides them with complete data, including the number of cases not prosecuted and pled down.

Mosby says he already has access to the information.

"If your mom is paying for private school and asks to see your report card and you have A's and A-'s, you show your report card. If you get upset and question your mom's right to ask for your report card, you're going to give everybody the impression that you're skipping a lot of class and maybe you don't have A's and A-'s after all," said Thiru Vignarajah.