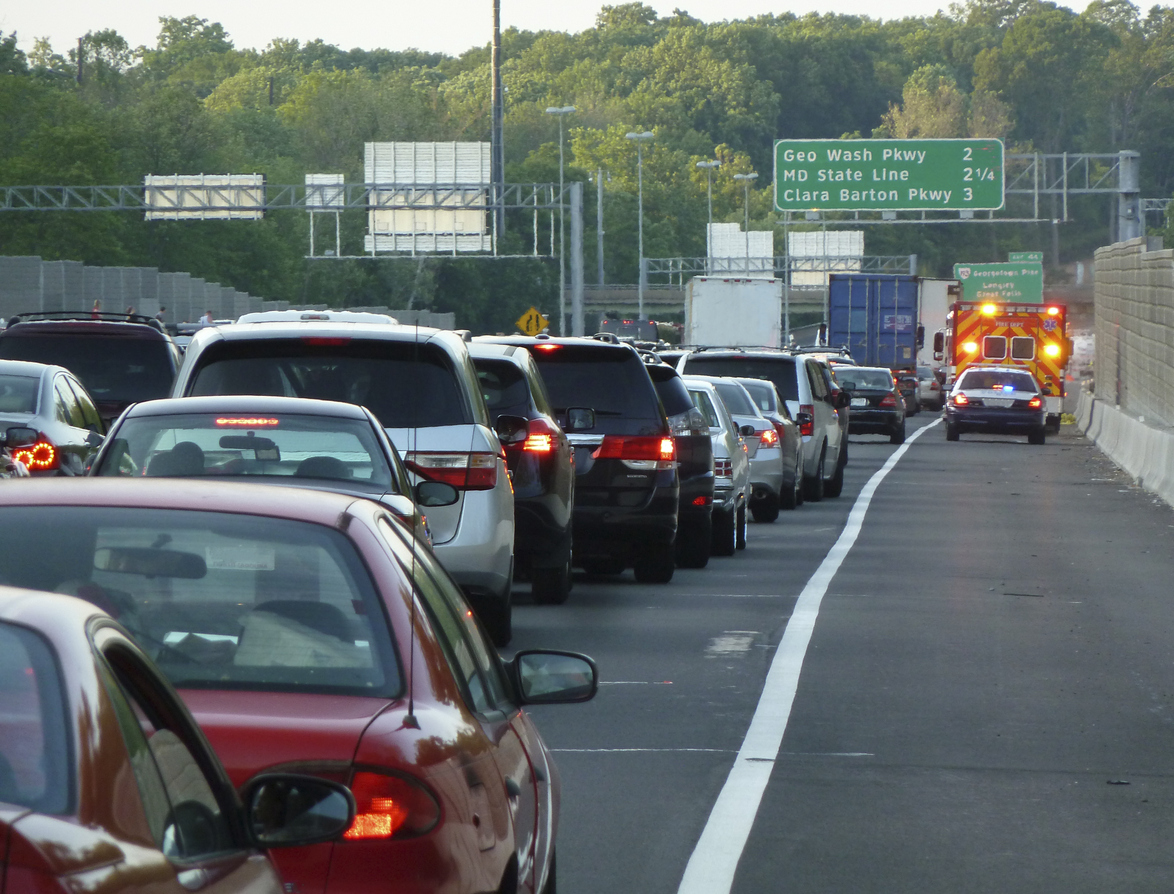 New Hogan Plan Could Bust Beltway Gridlock
ROCKVILLE, MD (September 22, 2017) — Governor Larry Hogan on Thursday laid out a sorely-needed plan to reduce gridlock in Maryland without raising taxes. The governor's plan would add new express toll lanes to I-495 (Capital Beltway), MD 295 (BW Parkway), and I-270 in Montgomery County and unleash private sector innovation through new public-private partnerships.
"Getting home to your family quickly isn't a liberal or conservative priority – it's an imperative for every commuter," said Christopher B. Summers, president and chief executive officer of the Maryland Public Policy Institute. "We commend the Hogan Administration for an ambitious plan to get commuters moving without resorting to the legislature's favorite pastime - indiscriminate tax increases."
Maryland and the greater Washington region both rank among the four worst commutes in America, according to U.S. Census estimates. More than 80 percent of Marylanders' commutes to work are on roads, meaning expansions to major roads serve commuters better than transit.
Hogan Administration Plan Highlights:
Add four new lanes to I-270, the Capital Beltway (I-495), and the Baltimore-Washington Parkway (MD 295) at a total cost of $9 billion
Solicit the Public-Private Partnership (P3) industry for solutions. At $9 billion, the P3 portion would the largest proposed P3 highway project in North America. The P3 will seek private developers to design, build, finance, operate, and maintain the new lanes. Once completed, the Traffic Relief Plan will deliver new express toll lanes, in addition to existing lanes, on I-495, I-270, and MD 295.
Work with the U.S. Department of the Interior to transfer ownership of MD 295 from the U.S. government to the Maryland Transportation Authority.

The Maryland Public Policy Institute has advocated for adding optional express toll lanes in Maryland for more than a decade. This network of optional express toll lanes offers a cost-effective way for Maryland to alleviate congestion, expand road capacity, and give commuters new choices to get to their destination faster. Tolls are collected automatically using E-ZPass and Video Tolling, meaning commuters do not need to stop or slow down to pay.
About the Maryland Public Policy Institute: Founded in 2001, the Maryland Public Policy Institute is a nonpartisan public policy research and education organization that focuses on state policy issues. The Institute's mission is to formulate and promote public policies at all levels of government based on principles of free enterprise, limited government, and civil society. Learn more at mdpolicy.org.
###