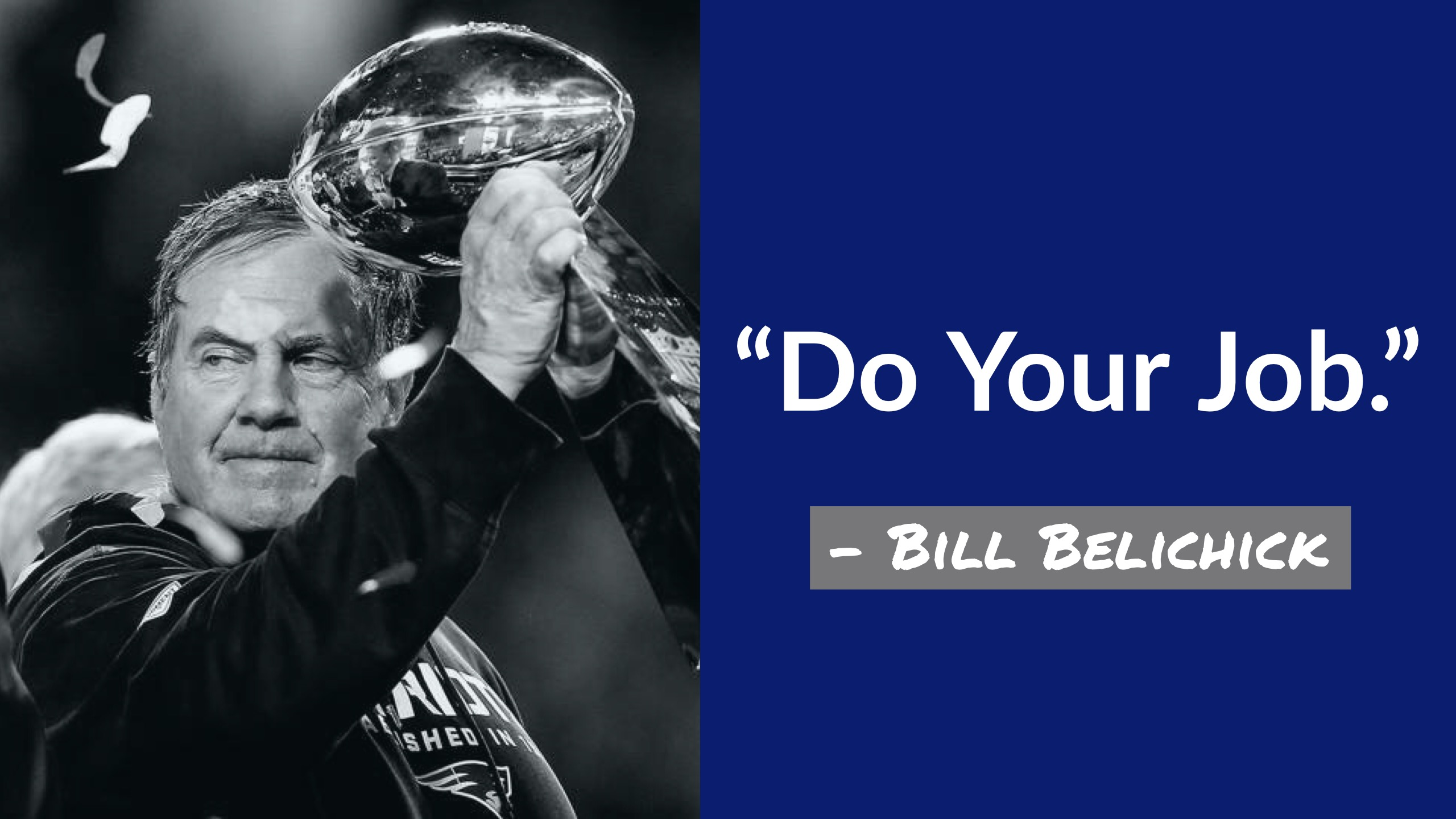 Baltimore City's Crisis of Competence
The New England Patriots juggernaut will soon invade Baltimore and clash with the Ravens. Let's hope that while the Patriots' genius coach, Bill Belichick, is in town he'll do us the favor of reminding our city government's leaders and rank-and-file employees of his first commandment: "Do Your Job."

The most recent example that we need such a reminder involves a seemingly easy task: sending out water bills. But not only has the city's water utility been mailing bills that were wildly in error for some years now, it was lately revealed that one of the toniest developments in the city hasn't been getting any bills at all for the last decade or so, costing the city about $2.3 million.

How have our leaders responded to the utility's incompetence? When its long-running problems got the attention of a multi-national water company that efficiently manages water supply all over the world, and its execs visited to discuss a management contract to clean the mess up, our then-mayor and city council hastily approved legislation that forbade ever "privatizing" anything to do with this government monopoly. Baltimore thereby became the first big city in the land to shoot itself in the foot in this way, effectively removing any leverage it might ever have to encourage improved performance.

And, of course, dysfunction at the water utility is just one among many examples of agencies that seem to have forgotten how to serve Baltimore's residents rather than themselves.

We can certainly start with corrupt cops. But residents of Baltimore's public housing facilities have also had to deal with corruption and mismanagement; our IT department was easy pickings for hackers. The city's transportation department has been a rudderless ship for a while, its director forced to resign, key positions unfilled, and driver's seeing red over it inability to move traffic efficiently. Our schools continue to see dwindling enrollment amid last-in-the-state test scores and continual financial distress. We could go on and on, but it's too depressing.

MPPI has for years noted that the city's disinvestment crisis and job loss, and the poverty and crime that result, must be addressed by halving its non-competitive tax rate; we've supplied a plan to do so.

But that is, of course, just half of what's needed: city services are also non-competitive with nearby jurisdictions. It's past time to get city agencies to simply do their jobs. Voters will get a chance to enforce that point next Spring; in the meantime, calling all candidates to set forth a Belichick Plan for Charm City.

Stephen J.K. Walters is the author of Boom Towns: Restoring the Urban American Dream and Chief Economist at the Maryland Public Policy Institute.