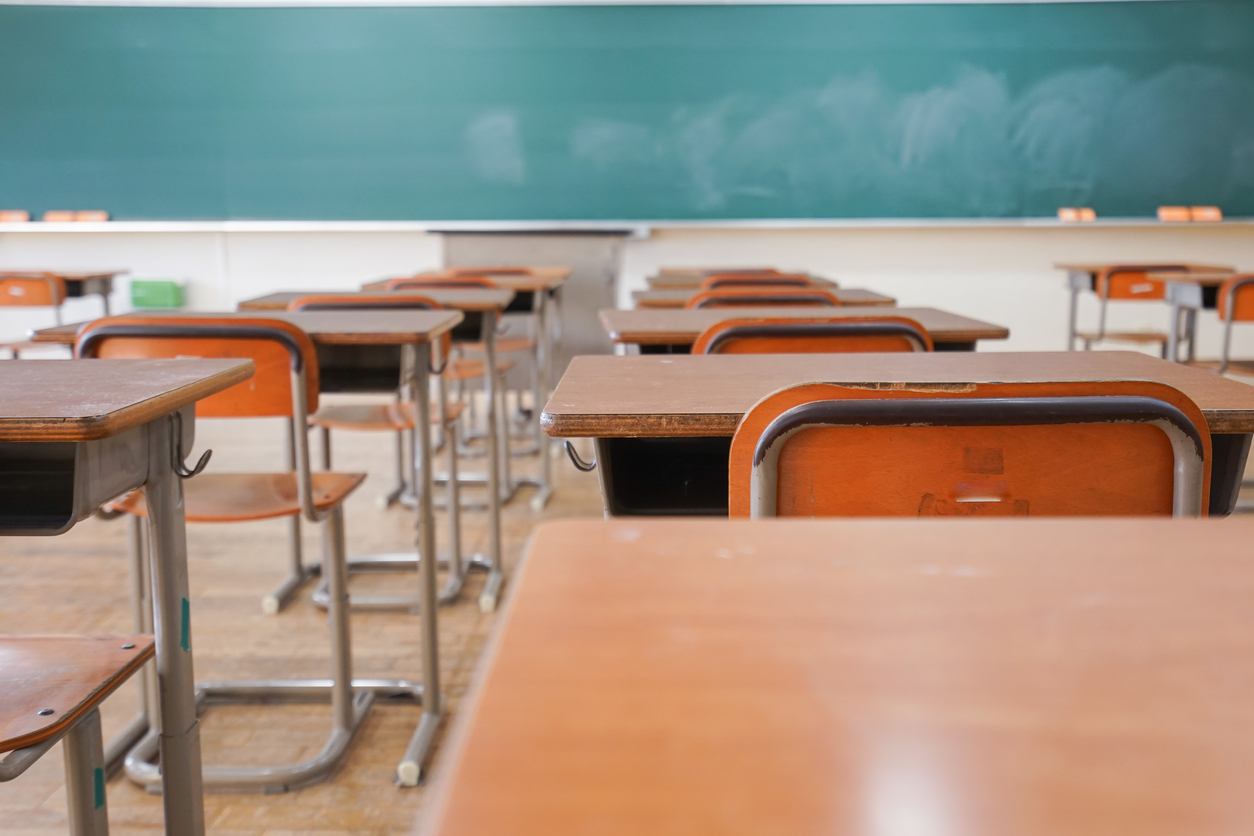 Cool the Schools
According to Governor Larry Hogan, 31 Baltimore schools "dismissed students early due to a lack of proper air conditioning" last Tuesday. In spite of "seven years of record funding to our schools" including Baltimore, which "is the third highest funded school system" among the nation's 100 largest, many of the city's students still don't have access to air conditioned classrooms.
The Baltimore Sun spotlighted the lack of air conditioning as far back as June 2015. That year, Dulaney High School staff recorded temperatures over 80-degrees in their building for several days running in mid-June, topping out at 87-degrees. To say that's not conducive to learning — or avoiding heat stroke — is an understatement. Back then, "about half of the city's 180 schools [had] air conditioning, spokeswoman Edie House-Foster said. She said about 35 more buildings will get it in the next six years."
It's now six years later. Progress has been underwhelming, to say the least.
Governor Hogan noted last Wednesday that he and Democratic Comptroller Peter Franchot have spent the past six years working "to get every school air conditioning and to provide record funding for every school to be air conditioned." Yet, as reported in The Daily Record, "the city has reduced the number of schools that lack proper climate control from 75 to 21" since 2018. That means there are still 21 schools so hot it's difficult for students to attend at the very beginning or very end of the school year and another ten must have malfunctioning HVAC systems.
Franchot commented, "'It's like Groundhog Day. Every single first day of school day over the past seven years there have been school closures or early dismissals because they don't have air conditioning, and the reason they don't have air conditioning is because the school officials say 'we're going to wait and we're going to either build a new school or do a complete renovation.'" But at some point, "waiting" becomes an excuse. It's then better described as an endless delay, or a status quo that will never change.
Baltimore's mayor dismissed Franchot's comments as political, but parents may view things differently. This whole episode raises a lot of questions about an essential city function that demand answers. For example, how many days have Baltimore City schools been closed to students since the pandemic started? In other words, how many days were there when this work could have been completed with students out of the way, but it was quite clearly not? Why has Baltimore returned some of the money the state allocated for cooling upgrades? Why hasn't Baltimore's school leadership prioritized making logistical changes that support learning and time in schools? Finally, if school leaders are this blasé about running functional schools, will taxpayers continue to think they're worth funding so generously?