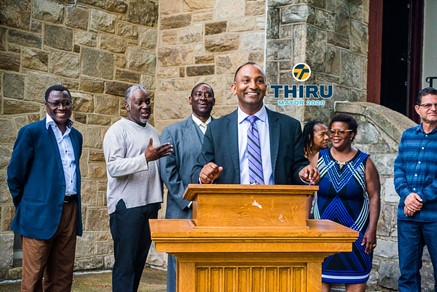 Fighting a Two-Front War in Baltimore
Baltimore, which used to be the driving engine of the Maryland economy, had stalled well before the world plunged into a pandemic. Since the city's 2015 riots, a national spotlight has been focused on its tragic homicide rate, which doubtless fueled a recent surge in population flight. Clearly, flattening that curve is Job #1 for those campaigning to be mayor of Charm City.
But now that COVID-19 has virtually shut down the city (and, indeed, the state and nation) the candidates' plans for economic recovery and growth are getting much more attention. Arguably, job creation and enhanced prosperity will play central roles in treating the root causes of the city's crime problem, so this shift in focus is overdue. Everyone in Maryland should be paying attention: even if you live far from Baltimore's unsafe streets, your economic welfare is tied to the health of a city that depends entirely too much on state aid.
First out of the chute with a plan to reverse Baltimore's economic decline is Thiru Vignarajah. As a non-partisan organization, the Maryland Public Policy Institute does not endorse candidates but rather evaluates their policy platforms dispassionately. And we find much to praise in Mr. Vignarajah's recently-released proposals, "From Recovery to Prosperity: Unleashing Baltimore's Economic Potential." He understands that the city must fight a two-front war, enhancing both public safety and economic opportunity.
Most gratifying is that the key element of the Vignarajah battle plan is a commitment to a competitive property tax rate for Baltimore. As MPPI has observed for years, Baltimore suffers from a disinvestment crisis that kills jobs and spreads poverty and all its related ills. The greatest repellent to job-creating investment in the city is its non-competitive property tax rate, more than double that of any nearby county.
Solving that problem is a necessary condition to getting Baltimore's economy going again. Mr. Vignarajah pledges to cut Baltimore's tax rate in half over ten years – and so far, he is the only mayoral candidate to be so insightful and bold. We would prefer a more accelerated schedule – for any enterprise, becoming competitive is a requirement for survival rather than an option – but current budgetary and political realities make more flexible timing defensible. He would also raise the tax rate applied to abandoned or vacant properties (on the model used in Washington, DC), accelerate the transfer of these properties to non-profits, and revive Baltimore's dollar home program.
Many of the remaining policies in Mr. Vignarajah's 20-plank economic platform have to do with the laudable goal of creating and improving the city's stock of "public capital," so crucial as a toolkit for the enhanced productivity of its businesses and residents. Near term, he would tap $50 million of the city's rainy-day fund to do budget triage, rescuing some of Baltimore's smaller businesses and non-profits, and (e.g.) enhancing digital infrastructure for students. He would also issue $200 million of municipal bonds to accelerate road repair and construction and upgrade HVAC systems in schools.
Longer term, he would embark on an ambitious capital investment program, borrowing heavily to fund improvements to the city's transit network, water/waste systems, and technology. This is classic "pump-priming" in a down economy; it makes sense in combination with a competitive tax policy that will stem population flight and thus spread the new fixed (borrowing) costs over more residents and taxpayers. Other candidates will surely propose similar "stimulative spending" projects, but if they fail to wed such plans to a program creating an attractive tax/investment climate, the future budgetary implications would be risky.
So far, however, Mr. Vignarajah's rivals have been either quiet or predictable on Baltimore's economic issues, mainly promising vaguely to "correct inequities" and/or "encourage inclusive growth." As this is written, only Council President Brandon Scott has also offered a specific coronavirus recovery plan, but it focuses on tapping the city budget to provide income support during the crisis while reaching out to other levels of government to fund and coordinate more relief efforts; fundamental reforms to make Baltimore more competitive and attractive are absent.
MPPI hopes that between now and the June 2 primary election, all the candidates step up their game and describe how they would guide the city through its many immediate and enduring economic challenges. Mr. Vignarajah has set the bar high; stay tuned for word from his competitors.
(Image Source: Google Images)
Stephen J.K. Walters (email: swalters@mdpolicy.org; Twitter: @SJKWalters) is chief economist at the Maryland Public Policy Institute and the author of Boom Towns: Restoring the Urban American Dream.