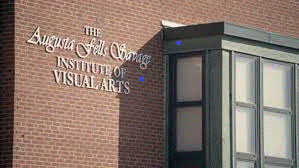 Modeling Immorality at Augusta Fells
Every parent knows that what matters is the behavior we model. It doesn't matter if we tell our children to behave ethically if they see us behaving otherwise. Leaders at Baltimore's Augusta Fells Savage Institute for Visual Arts should know that too. Yet, they've been caught lying and cheating with regard to their students.
A recently released report found "administrators at Augusta Fells improperly changed grades and pressured teachers to give students grades they did not earn. . . . students were scheduled in classes that did not exist and/or that they did not attend, when they should have been withdrawn due to lack of attendance."
Fox45 News also interviewed someone who was listed as an attending Augusta Fells senior, while being incarcerated. A North Avenue "investigation identified 100 students with 'questionable status' who may have been enrolled at Augusta Fells but [were] not actually attending." Those so-called ghost students are costly for taxpayers, who fund every one of them, even though the school isn't actually serving them.
This isn't a new problem for Baltimore. In fact, it made The Washington Post back in January 2016. Baltimore's then-schools chief Gregory Thornton noticed a major discrepancy between reported attendance and what he witnessed during school visits. Thornton wanted an accurate head count; school district officials then "determined that about 230 students should have been withdrawn for that school year but were still being counted and funded." Officials also "found 864 students who did not meet the state's attendance requirement last fall." These individuals should not have been listed. However, all of these students remained on the rolls.
That this problem existed previously isn't good. That it still hasn't been remedied more than five years later is worse.
The Maryland State Department of Education is saying that "Baltimore City Schools may have [to] pay that money back." That "may" should become a "must."
Not only are school leaders' lying and theft wrong, but ignoring this behavior would set a terrible precedent for all the existing students who are watching. If leaders in Baltimore and Annapolis want students to understand the difference between right and wrong, they should demonstrate that they both understand that difference and take it seriously. It's time to hold school leaders accountable.